Among the issues that could make your users feel frustrated or anxious when performing their tasks, the perceived speed of your website/mobile app is arguably the most important.
Speed is a critical part of user experience and has been definitely proven to feed back directly into your revenues and users' engagement. A study in May this year found that optimizing page load times from 8 seconds down to 5 seconds translated into a 18% jump in revenue. That's free money.
There are a lot of well-documented technical approaches out there to reduce page load times by speeding server responses and optimizing the payload being sent. That is beyond the scope of this article.
In this article I want to talk about techniques that DON'T physically increase the ability of your app to respond (since device's connection speed is out of your control) but instead can help to make your app feel faster.
How is this possible? Well, the answer is simple: you give your users the illusion of speed and responsiveness — even under a slow connection.
This certainly doesn't mean you shouldn't try to improve your website's actual performances. But although this is a critical factor, what matters most is that your users are aware of that improvement.
So here are 3 design tricks that will make your app feel much quicker, without altering your infrastructure
1. Give Instant Feedback
I find Luke Wroblenski's insights and suggestions useful and enlightening (I suggest you to have a look at one of my last articles titled "Obvious always wins" inspired by one of his statements).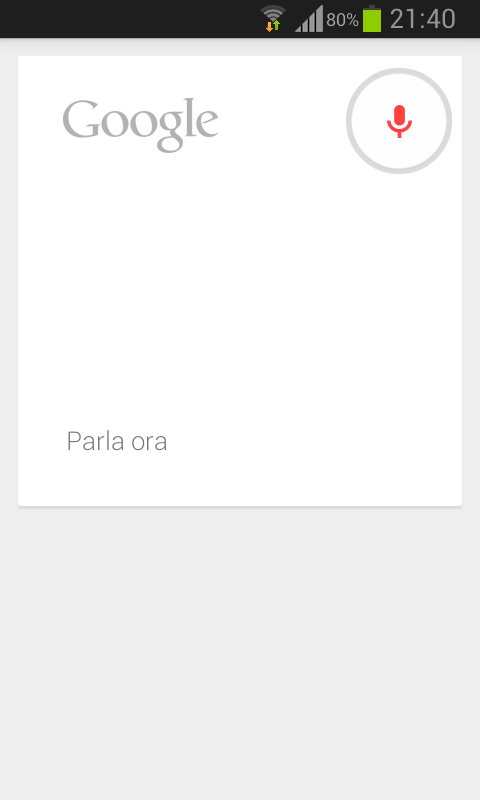 I had the same positive impression (and total admiration) after watching this screencast on YouTube. In this video, to demonstrate the importance of providing instant feedback to users, he shows the performance of the Google search application, focusing on what happens when someone taps on the user interface control.
You see that the interface change happens instantly, and this is good since people know (actually "believe") that their action has taken effect.
Why is so important to provide users instant feedback? Because users need an indication that their action has been acknowledged. Studies have shown that human beings have a "mental barrier" that means that we perceive events that take more than 100ms as slow. while events under 100ms is felt essentially instantaneous to the user.